Towards the New Normal: Addressing Technical Challenges in Financial Reporting, Tax and Audit
Thursday, 24 September 2020 • 9.00 am to 3.30 pm
ACCA Technical Symposium 2020
days
hours
minutes
seconds
days
hours
minutes
seconds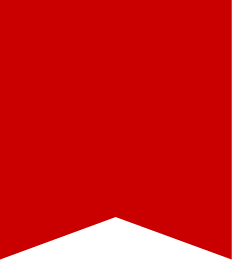 This unique Symposium will provide a deep dive into key technical issues that are critical this year; in Financial Reporting, Tax and Audit with a theme to address the technical challenges you are facing from this pandemic. Besides technical matters, it will review and demonstrate technologies that will impact tax, audit and financial reporting, including those in response to the challenges posed by COVID-19.
Looking ahead, with a view to recovery from Covid-19, it is important to take note that several research studies have pointed to new job roles for professional accountants in the current decade. ACCA's global professional insights reports on Covid-19 this year highlighted specific areas that will have a wide-ranging impact on your technical work.
This Symposium will bring together experts to provide you with sound strategies, as well as practical tips, on how to address the many technical challenges that come with this unprecedented crisis.

Thursday, 24 September 2020
Implications of Covid-19 on Audit
Addressing the challenges beyond COVID-19
Mohammed Nasir Sawal, ACCA
Founder, Director - NAS Chartered Accountants
Mohammed Nasir Sawal, ACCA
Founder, Director - NAS Chartered Accountants
Gajendran Vyapuri, FCCA
Chairman of ACCA Singapore Network Panel
Partner, Assurance - Ernst & Young LLP
Programme is subject to change
How COVID-19 impacts Accounting for Rent Concessions (IFRS 16) and Business Valuations
The Global Impact Of Covid-19 On Financial Reporting
Steve Collings, FCCA (UK)
Author | Partner - Leavitt Walmsley Associates Ltd
Technical Discussion: Impact of Covid-19 on Financial Reporting
The Rise of a Digital Finance Strategist
Lee Swee Siong
Managing Director of TrueVA Capital & Trainer at SMU Academy
Although certain sectors may be severely hit by the continuing pandemic, there is no doubt that practically all companies must take stock of the impact of Covid-19 on their financial statements and annual reports. The increased economic uncertainty and risk will have significant financial reporting implications for many years to come. It will pose a significant challenge when making estimates and assessing a company's ability to continue as a going concern. There will also be issues relating to the assessment of adjusting vs. non-adjusting events, risk disclosures, and valuations, and related matters. This panel will discuss the impact of Covid-19 on financial reporting and the implications beyond Covid-19.
Covid-19 has had a significantly detrimental impact around the globe on businesses. Most reporting entities will be affected by the impact of the pandemic and will have to reflect this impact within the financial statements, whether it is through adjustment of assets, liabilities, equity, income or expense; or whether it by way of narrative disclosure.
This session will focus on some of the key factors that preparers of financial statements must consider. In particular, there will be emphasis on:
Dealing with non-financial assets such as property, plant and equipment, intangible assets and inventory.

Accounting for Covid-19-related grants and concessions.

Provisions for liabilities and employee benefits.

The impact of Covid-19 on financial instruments.

Assessing going concern and making going concern disclosures in the financial statements (this will also include some aspects relating to auditors' considerations).

Dealing with the virus in the context of an adjusting or non-adjusting event.
Where possible illustrative examples will be used to articulate the theory involved.
Christopher Tan
Partner - Deals Accounting Advisory, Valuations, and Sales & Purchase Agreements - PwC
A. Implications on accounting for rent concessions (during COVID-19)
How to determine whether a rent concession should be accounted for as a non-lease modification or lease modification?

What are the different accounting treatments under a non-lease modification scenario?

What are the different accounting treatments under a lease modification scenario?

Amendments to IFRS 16 in relation to COVID-19 rent concessions and practical expedients
B. How COVID-19 is affecting business valuations
Moderator: Joseph Alfred, Head of Policy & Technical - ACCA Singapore
Panellists:
Steve Collings, FCCA (UK),

Author | Partner of Leavitt Walmsley Associates Ltd

Omer Farooq, FCCA,

Head of Finance of Foodpanda

Christopher Tan,

Partner - Deals Accounting Advisory, Valuations, and Sales & Purchase Agreements, PwC
Mohammed Nasir Sawal, ACCA
Founder, Director - NAS Chartered Accountants
Accessing Government Support Schemes for Singapore: Developments from Budget 2020
Lor Eng Min
Partner, Tax Services, Singapore - Grant Thornton Singapore
As you are aware, in the recent months, amid the COVID-19 pandemic, in an unprecedented manner, the Singapore Finance Minister has delivered 4 budgets, namely, the Unity, Resilience, Solidarity and Fortitude budgets and one Ministerial Statement. In the meantime, the IRAS has implemented a series of support measures. Amongst others, these measures will ease cash flow for companies, allow more time to meet compliance obligations, and provide clarity on permanent establishment and tax residency issues.
In this session, we will highlight the salient features of these announcements and support measures that are still in place and explain how they may help companies going forward.
Tax challenges in the Digital Economy
Sivakumar Saravan
Senior Partner - Crowe Singapore
The rise of the digital economy is touted as the 4th Industrial Revolution. The rapid progress in digital technology that has powered developments such as Internet of Things, 3-D printing, robotics, digital currencies and the sharing economy has revolutionised the way products and services are created, delivered and consumed. From a tax perspective, this has vast implications as most tax rules that were formulated for traditional brick and mortar businesses has not kept pace with the technological developments. In this presentation, income characterisation in the digital economy and the related withholding tax implications are discussed:
Withholding tax challenges in the digital economy

Business profits vs royalty

Services vs royalty

Definition of "royalty" in tax treaties and how it applies to emerging business models such as:
Software-as-a-services

Platform-as-a-service

Infrastructure-as-a-service

Data-as-a-service

Content-as-a-service
It is now widely recognised that the digital disruption of industries heralds the need for finance professionals to evolve their roles, both in terms of:
Introducing new perspectives and approaches towards helping businesses thrive with new digital business models;

Adopting new digital technology enablers in their day-to-day work to help them carry out their responsibilities.
How do finance leaders apply the appropriate strategy to reinvent themselves and their teams, as the business reinvents at the same time?

In this session, we will discuss the emerging role of a Digital Finance Strategist adept at balancing technology implementation and people motivation to effectively manoeuvre the new business landscape of perpetual change and disruption.

5 CPD units (verifiable) will be awarded across the following competency categories:
Category 1: 2 CPD units

Category 3: 1 CPD unit

Others: 2 CPD units

Join the Chairman of the ACCA Singapore Network Panel to understand the effects of COVID-19 pandemic on practical audit issues. ACCA's recent professional insights report on COVID-19 highlights specific implications of the pandemic for auditors.
Auditors will need to evaluate how their work is impacted by the uncertainty and unpredictability posed by COVID-19. In planning their audits, auditors will need to take into consideration, amongst other matters, potential challenges in acquiring appropriate audit evidence and dealing with estimation uncertainties on judgmental areas of the financial statements. The topics covered include:
Assessing the Risk of Material Misstatements

The Auditor's Responses to Assessed Risks

Audit Evidence (eg: inventory, fair value and impairment assessments)

Group Audits

Auditing Estimates

Subsequent Events

Going Concern

Forming an Opinion and Reporting on Financial Statements
Financial Reporting:

Distinguish between adjusting and non-adjusting events, whether the going concern assumption should be reviewed, be aware of the relevant disclosures required and assess the reasonableness of valuations based on current market conditions.
Tax:

Gain deeper insights into the relevant Budgets and government assistance that will enable you to advise clients and management on how to stay afloat during this pandemic. Furthermore, as the volume of trade in digital goods and services skyrockets during Covid-19, it is important to evaluate the tax implications.
Audit:

Re-evaluate how to undertake normal auditing activities in the midst of Covid-19. While the nature of the audit process requires engagement and interaction with the audited entity and for many firms, the crisis is creating a systemic shock to normal client engagement activities. In addition, there is increased pressure to complete audit work, through to challenges in acquiring audit evidence, and very sensitive judgements in areas such as going concern.
Technology:

Be familiar with relevant technologies to address challenges posed by Covid-19.
CFOs, Finance Directors, Financial Controllers
Partners and Managing Directors in Accounting and Audit Practices
Finance Managers, Accounts Managers
This Symposium has been approved for UTAP funding.
You may claim up to 50% of the registration fees (excluding GST) for NTUC Union members, subject to a cap of $250 per year.
Applicable to registration fees paid without discount.
Steve Collings, FMAAT FCCA is a partner at Leavitt Walmsley Associates Ltd, a firm of Chartered Certified Accountants based in Cheshire in the United Kingdom. Steve trained and qualified with the firm and specialises in auditing and financial reporting (both IFRS and UK GAAP).
Steve has written more than 20 published books on the subjects of auditing and financial reporting and has had many articles published in the professional press. He works closely with ACCA, being a member of their Manchester network and has been involved in the writing of Technical Factsheets on audit and accounting-related subjects.

In 2011, Steve won the 'Accounting Technician of the Year' award at the British Accountancy Awards and in 2013 was awarded 'Outstanding Contribution to the Accountancy Profession' by the Association of International Accountants. Steve is also a prominent speaker on audit and accounting issues and has spoken at many ACCA events.
Steve is a member of the UK GAAP Technical Advisory Group at the UK's regulatory, the Financial Reporting Council and is currently a member of the Parliamentary Review.
Steve Collings, FCCA (UK)
Author | Partner
Leavitt Walmsley Associates Ltd

Ex-Senior Commercial Crimes Investigator turned Chartered Accountant, Nasir is passionate in helping SMEs thrive through proper accounting and risk management with a total of more than 15 years of experience in commercial fraud investigations, accounting functions and financial audits.
Mohammed Nasir Sawal, ACCA
Founder, Director
NAS Chartered Accountants
Mr Gajendran Vyapuri is currently an audit partner with EY and has more than 20 years of extensive audit experience, serving various multinationals, public and private companies and statutory boards in a diversified range of industries. These include technology, industrial products, pharmaceutical, manufacturing and distribution, retail and consumer products, and specialized assistance services. He has also handled listing on the Stock Exchange of Singapore which involves IPO and reverse takeovers
Mr Vyapuri is currently the Professional Practice Director of EY for Singapore and ASEAN.  In this capacity, he is responsible for quality and risk management activities, and the technical aspects of assurance services covering a wide range of accounting, reporting and regulatory matters.
Partner, Assurance
Ernst & Young LLP
Siva is a senior partner and head of tax at Crowe Singapore. He has about 23 years of experience in tax compliance and tax consultancy work for individuals, local corporations, public -listed companies, multinationals and financial institutions.
Siva has extensive experience in advising clients on international corporate and personal tax implications of various cross-border transactions involving countries in the Asia Pacific region. He routinely advises clients on the wide spectrum of issues relating to inbound investments into Singapore.
His experience in tax advisory includes advising on appropriate holding company structures, intellectual holding company structures, tax implications of employee mobility, tax implications of mergers & acquisitions and transfer pricing issues for several multinational companies based in Singapore for their outbound investments into the Asia Pacific region. Recently, he has been actively involved in helping digital businesses, including blockchain start- ups, understand and address the local and international tax implications of their transactions.
Siva has conducted numerous seminars and workshops to tax professionals in corporations. He is a sought-after speaker in areas such as withholding tax, permanent establishment, interpretation of tax treaties and employee taxation.
He is the author of Singapore Withholding Tax Online and the book "Tax Essentials for HR Professionals, Singapore" both published by Wolters Kluwer.
Siva is a member of The Institute of Singapore Chartered Accountants and the Singapore Institute of Arbitrators.
He is an Accredited Tax Advisor (Corporate Tax) of the Singapore Institute of Accredited Tax Professionals and also a member of the SME Tax Committee of the Singapore Institute of Accredited Tax Practitioners.
Senior Partner
Crowe Singapore
Joseph is the Head of Policy at ACCA (Association of Chartered Certified Accountants) Singapore. In this role, he is responsible for the formulation of policies, development and implementation of Professional Insights initiatives to drive ACCA's public value mission and brand objectives; and ensure ACCA members, regulators and other stakeholders are updated on ACCA's global technical policies. He works closely with stakeholders and organisations to identify opportunities where ACCA can contribute to the agenda in relation to accounting and business in Singapore, as well as ASEAN. He is a Fellow of ACCA, Fellow Chartered Accountant of Singapore; and holds an MBA from the University of Strathclyde.
Head of Policy & Technical
ACCA Singapore
Omer Farooq has more than decade of experience in Finance & Accounting in Singapore. After completing his ACCA professional qualification in 2010, he started his journey with Deloitte Singapore in External Audit. In 2013, he switched to Accounting and has gathered rich experience leading Accounting teams in start-ups, SMEs and MNCs. Recently he has joined foodpanda Singapore as Head of Finance and leading regional team to establish APAC's Finance Operations hub.
Omer, being a professional of modern age, does not see Accountants bounded by accounting systems. He is known for promoting automation and dashboarding – key areas where accounting profession will transform itself in next decades. To keep up with challenge, he encourages accountants to supplement their strengths with advanced analytical skills and learn how to visualize complex data using BI tools.
Swee Siong is a digital strategist, business transformation adviser and educator with more than 2 decades of experience in financial services, public services and entrepreneurship. Most recently, he held global leadership positions in international banks including OCBC and Standard Chartered, helping these institutions develop new products and capabilities in corporate banking. He was also involved in numerous industry-wide initiatives with the Monetary Authority of Singapore, including Offshore RMB Market Development, Real-time Payments and Common Addressing Scheme projects.
Swee Siong is also a technology entrepreneur & investor, having started an industrial equipment life cycle management portal in 2000. He continues to invest in and advise technology start-ups as a venture partner in Spaze Ventures & EduSpaze. He is a certified Blockchain Business Strategist (Oxford University) and has been actively engaging with businesses & authorities involved in the nascent stages of Distributed Ledger Technology advancement.
A strong advocate of volunteerism, Swee Siong was conferred the Institute of Banking and Finance (IBF) Fellowship in 2015, in recognition of his contribution to uphold the skills and standards of the financial industry. He sits on the board of 1FSS, a subsidiary of MOHH established as a financial shared service centre for all public healthcare institutions in Singapore. He is also an Exco member of the Association of Small & Medium Enterprises (ASME), and the Secretary of the Tanglin Community Club Management Committee.
Swee Siong holds a Master's Degree in Manufacturing Engineering & Management from UMIST, UK and is a certified International Cash Management professional (ACT, UK).
Managing Director
TrueVA Capital Pte. Ltd.
Christopher is a Partner of PwC Singapore M&A advisory practice in Singapore. Christopher has over 16 years of professional experience in providing audit and advisory services.
Christopher advises clients on complex accounting and valuation matters, such as those relating to business combinations, structuring of acquisition debt/equity instruments, Purchase Price Allocation exercise, intellectual property valuation, goodwill impairment test and application of IFRS.
Christopher graduated from University of Lincolnshire & Humberside in the UK with a Bachelor of Accountancy (Honours). He is a CPA and is a member of the Institute of Singapore Chartered Accountants (ISCA) and CPA Australia. He is also a certified Chartered Valuer and Appraiser (CVA) by the Institute of Valuers and Appraisers of Singapore (IVAS).
Partner - Deals Accounting Advisory, Valuations, and Sales & Purchase Agreements
PwC

Eng Min brings more than 20 years of expertise in Singapore and international tax planning, and has been actively involved in the structuring of investment into Singapore and Asian countries. She advises clients on tax planning, structuring of onshore and offshore funds, tax considerations of inbound investments into Singapore, business acquisitions and mergers, as well as identification and application of relevant tax incentives. She has also been involved in tax planning and structuring for REITS, property and shipping companies.
Eng Min has led a number of finance transformation projects and coordinated the compliance and reporting services for a number of MNCs in Asia Pacific and Middle East. This included data standardisation drive, data flow and new processes review, baseline pack review and others.
Partner– Tax Services, Singapore
Grant Thornton Advisory Pte Ltd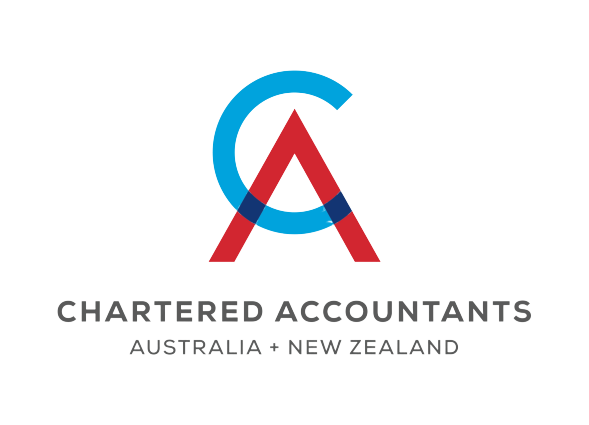 ©2020 Flying Cape All Rights Reserved | Powered by Flying Cape